At a recent party in Silicon Valley, I met a dude who worked for Palantir and was baking a pie. He said he loved his job. And he loved baking pies.
"Oh, you have it all wrong," he told me in between glances at the oven. "We don't make surveillance equipment. We just make the tools that they use to analyze the surveillance data they collect."
I literally laughed in his face. "And you think that's any better?"
"Well, yeah. Someone's going to do that, if not us."
"Good point," I scoffed. "Why wouldn't you want to be the person who pulls the trigger if someone else is just gonna do the same thing anyway, amirite?"
The dude pouted and insisted, again, that he loved his job. "The same tools are also used to stop child sex trafficking," he said.
I rolled my eyes. "Even if that's true, and I happen to be well-informed enough that I sincerely doubt it, are you really trying to argue that enough good things you do 'cancel out' evil things you do? Dude, that's not how ethics work, and you know it. Just think: would you do this job if you weren't getting paid?" I pressed.
"No, I need some way to make money."
Again, I laughed. "No you don't. You need food. You need companionship. You need sleep. You don't need money. You're obviously a smart guy, really talented, and as you said, you want there to be good things in the world. You clearly do a lot of things because you want to. That pie smells delicious! Why do you keep helping governments kill people?"
"Look, I need a job," he said, clearly tiring of the conversation.
"No, you don't. You need food. You need companion–."
"It's better than flipping burgers."
"Well, of course. But a shit-covered meal is still worse than a meal that isn't laced with shit."
"It's not shit-covered!"
"Okay then, if you like it so much, do the work you're doing for Palantir but refuse the paycheck."
"What? That's ridiculous."
"No, what's ridiculous is that you're telling yourself some fantasy story about helping sexually enslaved children when what you're really doing is the modern day equivalent how IBM built technology for the Nazis to commit genocide."
The dude looked flabbergasted. I rolled my eyes at him. "Yeah, I know." I said. "You 'need a job.' Hey, can I have a slice of that pie? Smells great."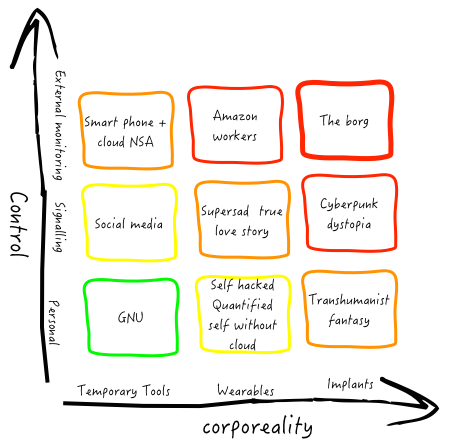 Silicon Valley's technologists are thanatical, suicidal idiots.
Oh, don't get me wrong. Their engineering skills are world-class. But that's not what makes them idiots.
What makes them idiots is that they are unthinkingly creating the very technologies to which they enslave themselves. And most of them are doing that not because it's some personal calling, but because they believe a number in their bank account is important and keeps them alive—even while they laugh at the superstitiousness of religious people.
As Roger Forsgren writes in, "The Architecture of Evil":
The technical professions occupy a unique place in modern society. Engineers and architects possess skills most others lack — skills that allow them to transform dreams of design into reality. Engineers can convert a dry, infertile valley into farmland by constructing a dam to provide irrigation; they have made man fly; and architects have constructed buildings that reach thousands of feet into the sky. But these same technical gifts alone, in the absence of a sense of morality and a capacity for critical thought and judgment, can also make reality of nightmares.
If you think such moral blindness (adiaphora) is merely the stuff of history, think again. You might even find it when you look in the mirror.